Dohrn Transfer Selected for FourKites' Q3 2021 Premier Carrier List
November 2021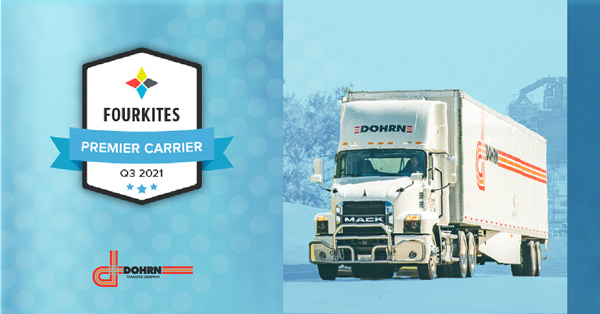 FourKites' 11th Premier Carrier List showcases the carriers, brokers, and 3PLs who are best leveraging visibility to provide critical business value to their customers.
Dohrn Transfer is proud to be awarded a Q3 2021 FourKites Premier Carrier.
Regional LTL Carrier of the Year 2020 – Transplace
April 2021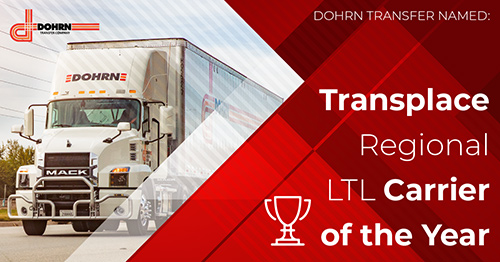 Dohrn Transfer is honored to receive the Transplace Regional LTL Carrier of 2020.
The award identifies Transplace carriers that have gone above and beyond the call of duty by providing the highest levels of service, embracing technology for improved visibility, and establishing quality relationships.
Specific areas of emphasis in the selection process included: on-time service, tender acceptance, claims, SmartWay score, ease of doing business factors such
Regional LTL Carrier of the Year 2020 – Echo Global Logistics
May 2021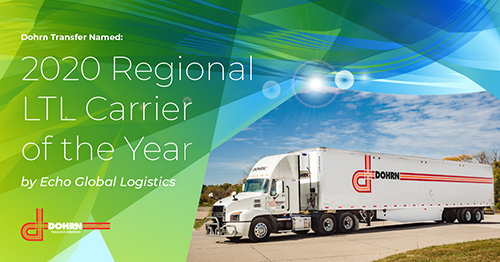 2020 Regional LTL Carrier of the Year – Echo Global Logistics
We are honored to have received the Echo Global Logistics Platinum Award for Outstanding Regional LTL Carriers' Service 2020!
This award is based on superior performance in on-time service, claims ratio and customer service. Echo Global Logistics is valued transportation partner to us at Dohrn Transfer and we appreciate the recognition.
Dohrn Transfer Selected for FourKites' Q2 2020 Premier Carrier List
November 2020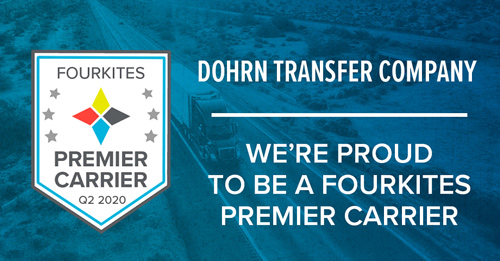 We're proud to be a FourKites Premier Carrier and to be recognized for meeting the high standards of service and tracking consistency. Thank you FourKites for recognizing us!
Dohrn Transfer Wins the 2019 Safest Fleet Award from Samsara
May 2019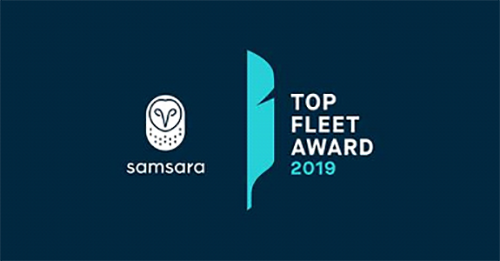 In 2018, Dohrn Transfer introduced the gamification feature through Samsara on all of our drivers' tablets. We saw an 88% reduction in harsh events and decreased driving time over the speed limit by 23%. Samsara recognized Dohrn Transfer best in class for safety with the 2019 Safest Fleet award.