Each step brings us closer to a more inclusive workplace and a better tomorrow. We look forward to following this path throughout the coming years.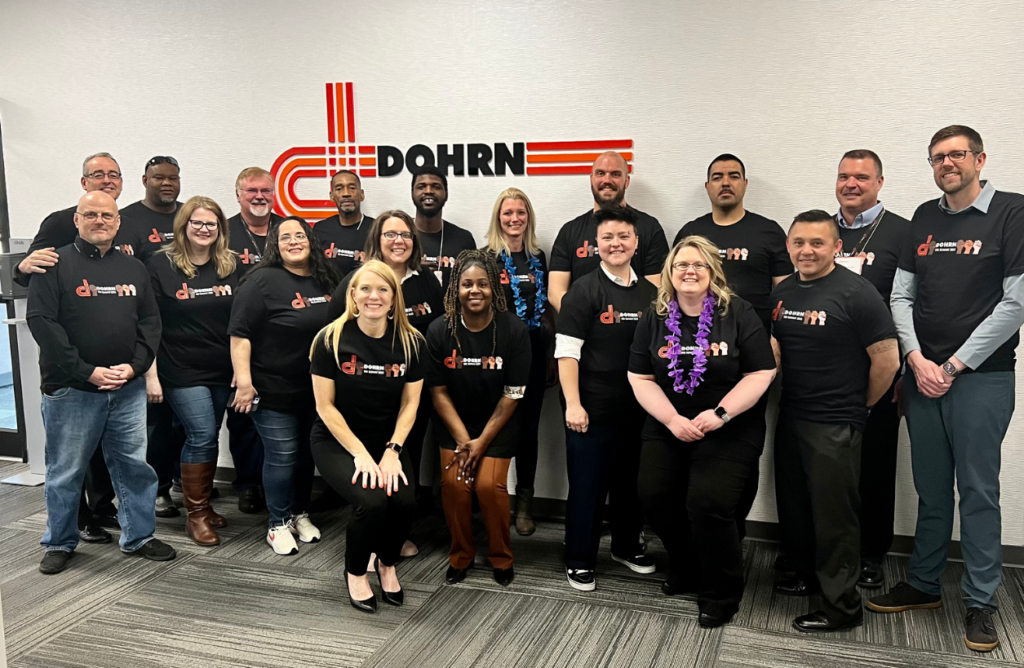 What we are currently pursuing…
2023
Awareness Training for Management Teams
Active Outreach for our Workplace
Community Engagement
The Creation of a Dohrn DE&I Committee
Industry Thought Leaders
Diversity Group Memberships
2024
Construction of a Military Wall
Vendor WMOB Assessment
At Dohrn, we believe that having a team with diverse backgrounds, experiences and perspectives makes us a better company. On April 26th, we hosted a Diversity, Equity, and Inclusion Summit at our corporate headquarters in Rock Island, IL. The summit included Dohrn employees from all departments who traveled in from our 23 terminals. Wallas Wiggins, VP of Global Supply Management and Logistics for John Deere spoke to our group about John Deere's DE&I journey. Employees participated in workshops and breakout sessions. They had opportunities to ask questions, network with fellow attendees, and exchange ideas. The day concluded with attendees reflecting on the insights gained and committed to taking action in their own spheres of influence. They left the summit feeling empowered, inspired, and equipped with the knowledge and tools to drive change.