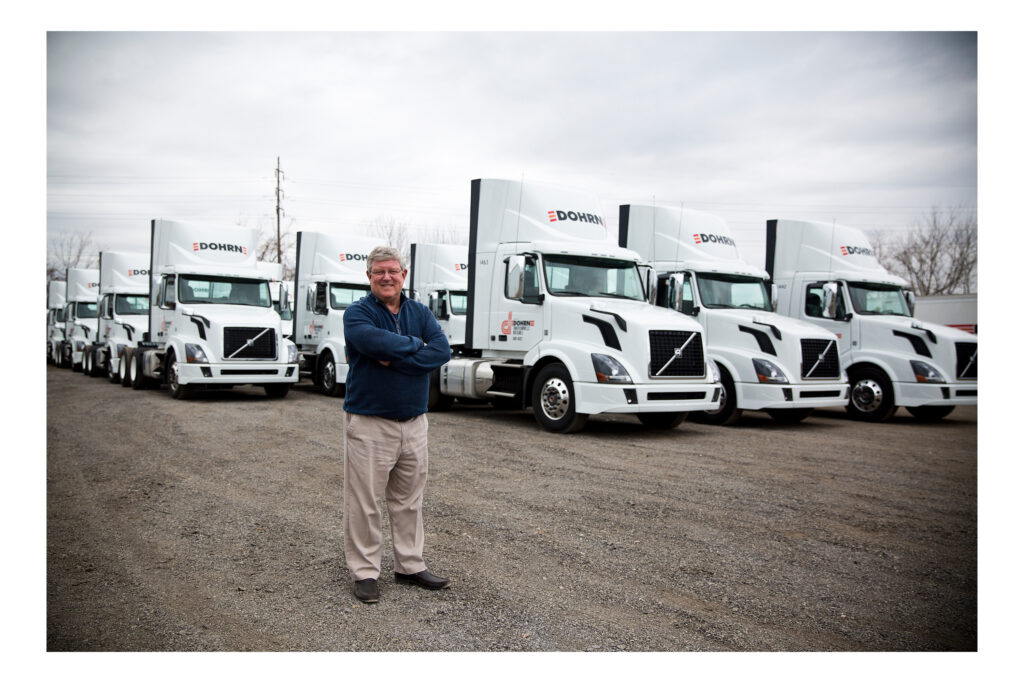 Charles Dohrn started Dohrn Transfer Company in 1921 in Rock Island, IL with a single wood slatted truck, and only one route. Charles founded the company based on the same values that still hold true over a century later. He invested in his employees and listened to his customers' needs.
Gary Dohrn, Charles' grandson, learned the business from a young age. When Dohrn was sold in 1981 to Tiger International, Gary continued the family tradition by opening a public warehouse. When Tiger eventually closed, Gary expanded his company and added less-than-truckload services. Under Gary's leadership, the company that started in 1981 grew to over 500 power units and 1,200 employees, spanning 9 states with 23 terminals.
Dohrn Transfer joined the Pitt Ohio Transportation Group in 2014. Using the capital investment and leveraging best practices from other Pitt Ohio Transportation Group companies, Dohrn has grown to now be recognized as a best-in-class carrier and technology industry leader. Gary's son, Joe Dohrn spun Logiflow, a logistics company, off of Dohrn Transfer in 2016 which he continues to run under the Pitt Ohio Transportation Group umbrella.
From humble beginnings to becoming The Best in the Midwest, Dohrn still holds the values that have guided the family-run company. Making sure our employees and the driving public make it home safely every night is one or our priorities. Personal touch means that we recognize our employees and customers both have unique needs.  Our customer experience will exceed expectations from start to finish.  Service excellence has made us best in class.  Continuous improvement means we continue to find ways to improve efficiency by driving out waste.